Alzheimer support service launched in Devon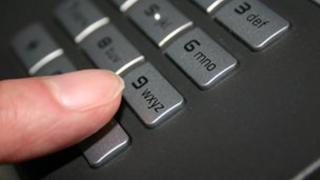 People diagnosed with Alzheimer's in Devon are to be allocated a trained dementia supporter worker.
The service has been set up jointly by Devon County Council, NHS Devon and the Alzheimer's Society.
The support workers will themselves be supported by volunteers working closely with individuals and their carers.
"For people who have had no previous reason to know what support's available to them and their carer, it can be daunting," a council spokesman said.
When a diagnosis of Alzheimer's is made, the support worker will be able to help them find the range of support that is available.
"It's difficult enough knowing how best to cope when you've been given a diagnosis like this," Councillor Stuart Barker said.
"Having a single dementia support worker allocated to them, who knows the disease and understands the concerns that people will have, and who knows what support's locally available, is going to be of enormous benefit and reassurance to them."
June Turnbull, who lives near Exeter, said when her husband Ken was diagnosed with Alzheimer's six months ago, it was a "really confusing and worrying time".
"Not knowing where to turn for help, we contacted Alzheimer's Society.
"They put us in touch with Trevor our dementia support worker who has been a real lifeline.
The service, which will be run by the Alzheimer's Society for the council and is due to start in January, will include a "hot line" - a central number which will go to trained dementia advisers.
Trevor Twinley, one of two dementia support workers, who already work for the charity said the council's investment meant help would now be available to more people in Devon.
'Huge difference'
"People with dementia and their families can often feel isolated, so having a named contact, providing one to one support, empowers people to take control and make decisions about how they want to live their lives to full," he said.
According to the charity, there are more than 13,000 people living with dementia in Devon, but only about 30% have a formal diagnosis.
"Without a diagnosis people cannot access the information, support and treatments they need to live well," Mr Twinley said.
Dr Nick Cartmell, GP lead for dementia at NHS Devon and NHS South of England (West), said the new service would make a "huge difference" to the quality of dementia care in Devon.
"I have no doubt that this is a huge step in the right direction for dementia care... and will have far-reaching benefits," he added.