Devon flood leads to rescue from car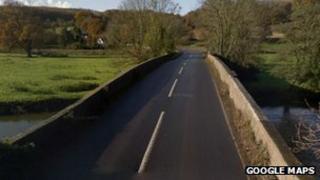 Rescue crews saved a woman after her car was stranded in a flood in north Devon.
Firefighters used an inflatable boat to reach the woman and rescue her unharmed from the fast-flowing River Taw at New Bridge, Tawstock.
Flood warnings have been issued for parts of Devon including Exeter city centre after heavy rain overnight.
The Exeter to London Paddington railway line and roads between Tiverton and Exeter are also under threat.