Exeter University Safer Sex Ball banned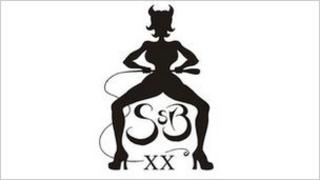 A university ball promoting safer sex has been banned after CCTV footage emerged of students at a past event apparently engaged in sexual activity.
Exeter University's Guild of Students said the image of the Safer Sex Ball had been "overshadowed".
The guild said it was working with the organisers RAG on a replacement for the ball, which raises about £20,000 a year for charity.
RAG said it would seek "alternate means of funding and running the event".
The annual December ball, which attracts hundreds of students, has been running for 21 years with the aim of promoting safer sex.
The guild said in a statement that recent events at the ball had led to "unintended consequences for students who attend the event, as well as RAG, the guild and the university".
'Irresponsible behaviour'
It added the guild and RAG were "working together" to "reinvent the Safer Sex Ball" while keeping its aims of raising money for charity, and giving a "great night out for students".
As well as the CCTV footage which was released on the internet in December, the organisers had to reprint a magazine promoting the ball after complaints were made about a sexual violence joke in 2011.
Following the CCTV footage going public, a guild spokesman said measures had been in place during the ball to provide high levels of security.
But he added: "We are aware that irresponsible behaviour has taken place and we are working hard to rectify the situation."
Devon and Cornwall Police confirmed it had no plans to investigate the matter because a complaint of alleged criminal activity had not been made.