Plymouth professor studies Asian spitting behaviour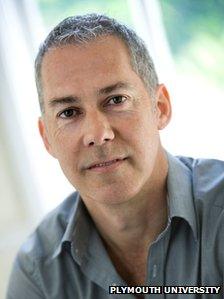 A professor from Plymouth is to travel round Asia studying differing cultural attitudes towards spitting in public.
Ross Coomber, who is a professor of sociology at Plymouth University, will spend about a month visiting six Asian countries.
He said people should take historical and cultural influences into account before forming opinions about those who spit.
He added, in many nations it was an accepted part of their lifestyle.
Prof Coomber said: "In India and Indonesia, for example, spitting involving different forms of chewing juices is common.
"While in China, many people view spitting as a cleansing action for the body.
"It should also be acknowledged that many Asian cultures see the Western act of blowing or sneezing in public into a handkerchief and then putting that into a pocket as truly disgusting and much worse than spitting.
"It may be that Western eyes would view spitting within those cultures with less disgust if they understood it better."
A Plymouth University spokesman said Prof Coomber would also look at whether anti-spitting campaigns - such as those introduced in China prior to the Beijing Olympics - were a result of changing manners among policymakers or adopting Western manners in preference to traditional practices.
Prof Coomber, who is self-funding the trip to Asia, added: "The often assumed links between spitting and the transmission of diseases such as tuberculosis and viruses is in fact weakly evidenced.
"This means that concerns over spitting are really often about preferences around manners rather than health."
Related Internet Links
The BBC is not responsible for the content of external sites.