Exeter man Robert Trump jailed for sex assault on girl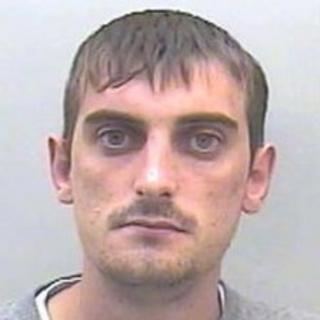 A man who sexually assaulted the four-year-old daughter of a friend has been jailed.
Robert Trump, 28, abused the girl when her father left the house for a few minutes, Exeter Crown Court heard.
Judge Phillip Wassall said the assault was "purely perverted sexual opportunism" and it was uncertain how the girl would cope with what happened.
Trump, from Exeter, admitted a serious sexual assault and was jailed for five years and four months.
The attack happened last August when Trump, of Courtenay Road, was left with the girl while her father left his house to go to a cash machine.
'Great suffering'
Judge Wassall said: "Parents should not feel guilty about trusting a friend with their children, particularly if there is no reason to distrust them.
"You breached that trust and altered this little girl's life and the lives of her parents fundamentally and probably for a very long time.
"The victim impact statements show both parents have suffered a great deal.
"The child has suffered more and it is uncertain how she will cope with what happened to her."
The trauma of the attack and the investigation left the girl scared of the dark and nervous of doctors, and her parents worried about entrusting her to anyone else, the court was told.
Lee Bremridge, mitigating for Trump, said of his client: "He has expressed deep shame and remorse for an event which happened completely without reason."