Dance Academy owner Bahmanzadeh plans new appeal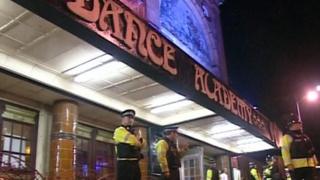 The owner of a Plymouth nightclub has started proceedings in the European Court of Human Rights against a conviction for drugs offences.
Manoucehr Bahmanzadeh, who owned the Dance Academy, was jailed in 2008 for allowing ecstasy sales in the club.
The 55-year-old failed to overturn his conviction last year at the Court of Appeal in London.
But he walked free after his nine-year sentence was cut to seven and a half years.
Bahmanzadeh's new appeal is based around evidence which he says casts doubt on the reliability of a key prosecution witness.
Undercover police began monitoring the club in December 2005, eventually sending in 140 officers in riot gear to raid the premises in May 2006.
A total of 16 drug dealers were later prosecuted and jailed for their activities at the club.