South West Water tests new treatment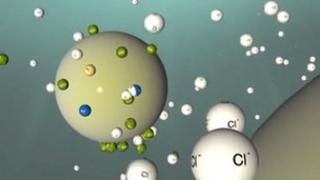 South West Water is trying out a new way of purifying drinking water at Plymouth's main treatment works.
It is believed to be the first time that the Dutch ion exchange system has been installed in the UK.
It uses fewer chemicals and less energy, so it is claimed to be cheaper and more sustainable.
If the year-long test is successful, a £50m new treatment will open at Crownhill, north of Plymouth in five years.
The water treatment testing site, developed by PWN Technologies, uses resin particles in the water to attract impurities, and a ceramic filter.
The resin is then removed, cleared of impurities and reused.
Chris Rockey, South West Water's science and water quality manager, said: "The processes required to produce high-quality drinking water have traditionally been both energy and chemical-intensive and produce a lot of waste.
"Crownhill was built in the 1950s and it costs more every year to maintain it. This long-term investment will keep bills down in the future as well as benefiting the environment."