Plymouth Peverell Park Church to close after 100 years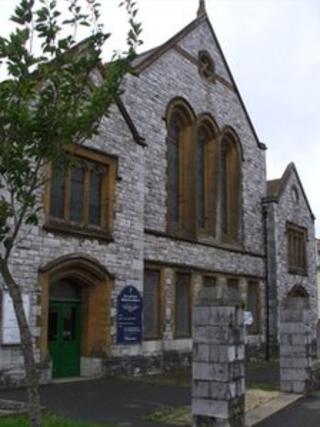 A Plymouth Methodist church is to close after more than 100 years.
Peverell Park will unite with Pennycross Methodist Church, which is located about half a mile away.
The Reverend Stuart Innalls said both churches had struggled for a number of years and the move would allow Pennycross to "stabilise, strengthen" and membership should start to grow.
The decision followed discussions with Methodist churches across the city about their future.
'Saddened by closure'
Church stewards from Peverell Park and Pennycross decided their future "laid together as one church", Mr Innalls said.
An independent feasibility study suggested Peverell Park should close and the "churches should unite" at Pennycross, he added.
It is currently unclear when the church will close or when the united church will open.
Mr Innalls, who is the minister of both churches, said it would be an opportunity for everyone to "work together and come together" and to "see growth in the future" which he said was "the key thing".
But he admitted the membership of the church was "saddened by the closure".
It will now go to a district meeting for approval in July, but Mr Innalls said the decision was unlikely to change.
After the move, he said Peverell Park would have to be sold.