South Brent man jailed for rape attempt on girl, 16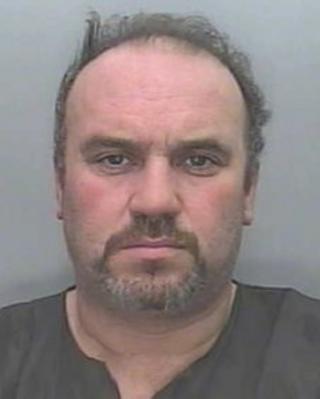 A 47-year-old man who sexually assaulted a 16-year-old girl after "fantasising about her" has been jailed for five years and eight months.
Paul Dardis tried to have sex with the girl after persuading her to let him give her a massage, Exeter Crown Court was told.
Judge Phillip Wassall branded his assault as hideous and wicked.
Dardis, previously of Corn Park, South Brent, in Devon, admitted attempted rape.
'She was terrified'
Judge Wassall said: "It is clear you started having fantasies about the girl and they built up to the point where you planned to rape her.
"You waited until she turned 16 and made a concerted effort to do so.
"This was a hideous offence, especially when you read her victim impact statement and the effect on her. She was terrified.
"This came completely out of the blue and she must have been devastated.
"This was a wicked sexual assault."
'Lost everything'
Mr David Evans, prosecuting, said the victim had called for help despite Dardis' attempts to stop her getting to her mobile phone.
He added he later admitted to a probation officer he had been fantasising about the girl for some time.
Mr Rupert Taylor, defending, said Dardis had spared the victim the ordeal of re-living the assault by pleading guilty and shown his willingness to undergo treatment through his honesty to the probation service.
Mr Taylor said he was of "good character" and was "ashamed" to be in court.
"He understands he has lost everything through his actions but that the fault for that lies with him," he added.