Devon ash trees burned in deadly fungus fear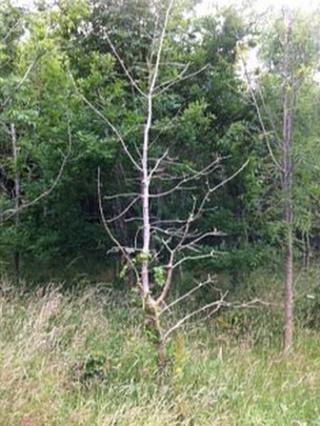 Thousands of ash trees are being dug up and burned after the first case of Ash dieback in mature trees in the West Country was discovered.
About 2,000 trees have been affected at Byway Farm, near Tiverton in Devon, the Forestry Commission said.
It said 1,500 trees had been dug up and burned with the rest due to be cleared in the next few days.
The disease, Chalara fraxinea, was first confirmed in saplings in the UK in March last year.
The government imposed an import ban on ash trees after the disease was found in East Anglia.
Since then, 525 woodlands have been affected, according to Forestry Commission figures.
But there had been no signs of the disease in mature trees in the West Country until now.
Britain has about 80 million ash trees, which cover about 5% of all woodland and provide food and shelter for birds and more than 100 types of insect.
Ben Jones, of the Forestry Commission's England plant protection team, said that, from inspections, it appeared the affected trees had the disease when they were planted in 1996-97.
He said: "It is concerning and we are continuing our investigations into how the spread had taken place and how far it has spread."
The Devon Wildlife Trust said the local infections were "disappointing".
Steve Hussey, from the trust, said: "Ash forms a significant part of the landscape.
"It will have a detrimental impact but it's something we'll have to learn to live with.
"It's part of our landscape now."