Grand Western Canal repairs costing £3m begin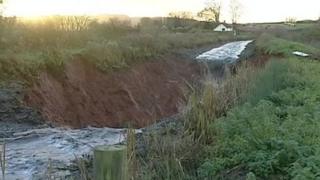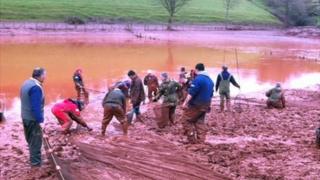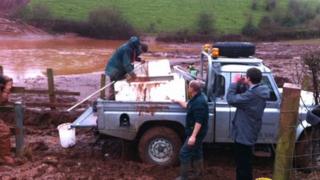 A £3m project to repair a section of canal which collapsed during torrential downpours last year will begin later.
A part of the Grand Western Canal, near Tiverton, in Devon, collapsed in November.
Twenty nearby homes had to be evacuated, roads were closed and thousands of fish spilled into neighbouring fields.
The work, which is being funded by Devon County Council, is expected to be completed in early 2014.
Following the breach, the council installed two temporary dams to prevent further loss of water.
About 25 people from the Environment Agency and Tiverton Angling Club were involved in rescuing more than 4,000 fish, which were then returned to the canal.
In 2014, the canal will celebrate its 200th anniversary.