Man rescued after catamaran capsizes off Wembury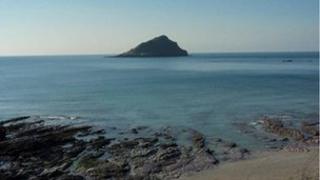 A man has been rescued from rocks after a catamaran he was onboard capsized off the south Devon coast.
The man, who was in his 50s, swam a "short distance" from the craft to rocks at Wembury, a spokesman for Brixham Coastguards said.
He was rescued by the RNLI Plymouth lifeboat following a number of emergency calls on Saturday morning.
The man was unhurt and the craft, which was no longer than 20ft (6m) long, was taken to Wembury, the spokesman added.