Brixham father Andy Batty dies from horsefly bite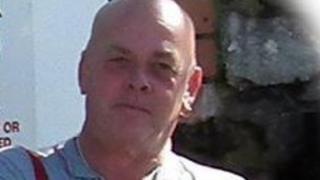 A 48-year-old father died after suffering an "incredibly rare" allergic reaction when he was bitten by a horsefly.
Andy Batty, had been watching his daughter Catherine, 17, ride her horse at Brixham, Devon, when he was bitten.
The father of four collapsed as a result of anaphylactic shock and was pronounced dead by paramedics at the scene.
The rugby club where he volunteered paid tributes to a "likeable guy".
Two ambulances and a helicopter went to the field at 12:30 BST on Sunday, but engineer Mr Batty could not be saved.
'Large in character'
Lindsey McManus, deputy chief executive at Allergy UK, said: "It is more common for people to develop localised infection and pain around the bite.
"This is very unusual and although horsefly bites can be painful, the likelihood of someone being this allergic is very rare indeed."
Mr Batty had been a volunteer gateman at Brixham Rugby Club for the past three years.
Club chairman Chris Forster said he was "totally shocked" at hearing of the death.
"Andy was a very pleasant, likeable guy. He was large in stature and large in character," he said.
"He was always willing to help and support and do anything that he could.
"All our supporters are crucial to the club and Andy was someone you could rely on."
He said Catherine was "being very brave and dealing with it in the best way she could".
The club will hold a minute's silence in memory of Mr Batty at the first game of the season, on 1 September.