Russia piracy charge for Greenpeace crew stuns father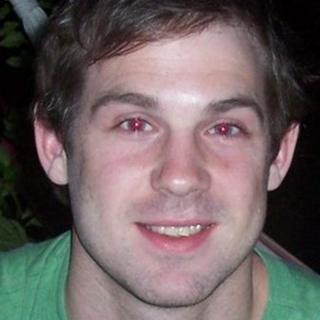 The father of a Greenpeace videographer said he was "stunned" his son had been charged with piracy by Russian authorities.
Kieron Bryan, 29, has been in custody since 21 September when armed officials stormed the ship Arctic Sunrise.
He and Alex Harris, 27, and Iain Rogers 37, from Devon are among 14 of the 30 crew who have been accused of piracy.
Activists from 18 countries are in custody in Murmansk. If found guilty they could face up to 15 years in jail.
Mr Bryan's father Andy, from Shebbear in Devon, said: "He was on the ship as a videographer, a freelance journalist employed by Greenpeace to make a film.
"We were pretty stunned to hear that he was going to be charged."
The last time the family spoke to Kieron was after the crew were taken into custody a week ago.
"He is a pretty resilient character. I am sure that he is shocked to hear that he is going to be charged with those offences," Mr Bryan added.
"But, we are hoping that because he has friends around him that they'll be strong."
'Extreme and disproportionate'
Alex Harris, 27, who was brought up in Devon, and engineer Iain Rogers, 37, from Exeter, are also being held.
Mr Bryan said: "We would like a response from the government to support the Brits who are out there.
"It's a very difficult situation for us, but we are trying to be positive and stay strong for Kieron. We just want him back."
Greenpeace's international executive director Kumi Naidoo, said the charges were "extreme and disproportionate".
"A charge of piracy is being laid against men and women whose only crime is to be possessed of a conscience. This is an outrage and represents nothing less than an assault on the very principle of peaceful protest," Reuters news agency quoted Mr Naidoo as saying.
Mr Naidoo said the way Russian officials treated the protesters represented "the most serious threat to Greenpeace's peaceful environmental activism" since the bombing of the Greenpeace ship Rainbow Warrior in New Zealand in 1985, when the group was campaigning against French nuclear testing in the Pacific.
Russian President Vladimir Putin previously said the activists were "not pirates", but may have broken international law.