Tavistock cabbies given dementia passengers' house keys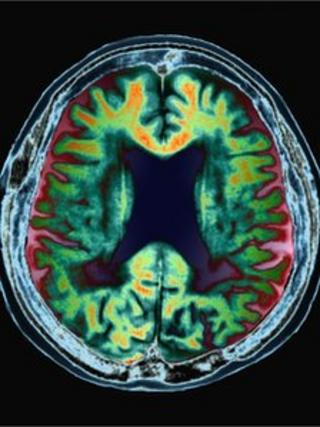 A taxi firm in Devon holds spare house keys for some of its regular passengers with dementia.
Drivers at 4Hire taxis in Tavistock have been trained in dementia awareness and all have enhanced CRB checks.
Owner Chris Panter said family members have asked the company to keep spare keys for them to ensure their relatives are safe.
"If they don't turn up for regular bookings, then the alarm bells ring and we can check they're alright," he said.
Dementia refers to a collection of symptoms that can result from different diseases of the brain.
Although there are different types, all tend to cause problems with memory, language, mental agility and judgement.
The condition, which affects an estimated 800,000 people in the UK, usually occurs in people over the age of 65, and although it can affect younger people, the risk of developing it generally increases with age.
Tavistock is one of several "dementia-friendly communities" in Devon and the taxi drivers' training has been organised by the Dementia Action Alliance and the town's Memory Cafe.
"The training involves how to spot some of the tell-tale signs that may indicate dementia, such as confusion, frustration, memory lapses and the like," Mr Panter said.
"Because so many of our customers are regulars, with the right training these are things that we can pick up on."
"We've had people paying for a £3 fare with three £10-notes, absolutely convinced they're paying with old £1 notes," he added.
"It's about reading the signs, staying patient and helping to guide them, without putting any pressure on them."