Storm tree 'killed Michelle Conroy in tent'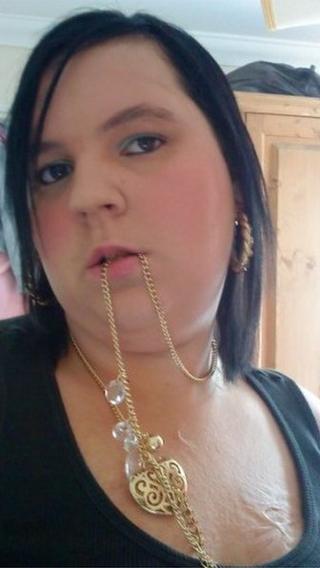 A woman was killed when storms brought down a tree weighing 10 tonnes on to the tent she was sleeping in, an inquest heard
Michelle Conroy, 21, died and two men, aged 27 and 35, were injured when the tree came down, bringing a 6ft high brick wall with it, in Exeter, Devon.
The inquest heard from one of the men who said he had to bite his way through the tent fabric to get out.
Coroner Dr Elizabeth Earland recorded a verdict of accidental death.
'Dazed and in shock'
An inquest at Devon County Hall in Exeter heard "severe weather" - high gusts of wind and torrential rain - caused damage across the country, with 800 homes flooded.
Paul Barnard, who was in the tent with Ms Conroy, said: "We started screaming and Michelle was silent... we felt trapped by a heavy weight."
PC Sarah Payne said: "I climbed through the branches and using a torch I could see two men who were dazed and in shock, but they could walk.
"I got on my hands and knees and realised someone was in the tent and not moving.
"I cut through the fabric. Michelle was turned on her back, there was no sign of movement."
Emergency services rescued Ms Conroy but she later died from her injuries in hospital.
The inquest was told Ms Conroy, who was born in Bournemouth, moved to the south west of England in 2007, after being placed in foster care in Guernsey.
She had been sleeping rough at the time of the incident in November 2012.