Devon farmer banned from keeping animals for life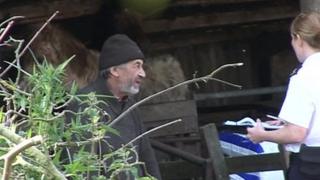 A farmer who left the carcasses of dead livestock on his farm has been banned from keeping animals for life.
Philip Govier, 69, of Willtown Farm, Clayhidon, pleaded guilty to 14 offences of animal neglect.
He appeared at Exeter Crown Court and was sentenced to 12 months in prison, suspended for two years.
The offences included neglect, failing to dispose of carcasses, exposing livestock to hazards and inadequate record keeping.
He was ordered to pay the Trading Standards prosecution costs of £9,645.
The court was told welfare officials had found the rotting remains of sheep, cattle and a horse on Govier's land. His live animals were also exposed to risks including barbed wire and rusting sheet metal.