Drug dealer Zachary Gardener's cocaine operation 'commercial'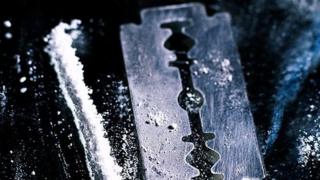 A drug dealer has been told he faces a long jail sentence after a judge ruled he was selling cocaine on a commercial scale.
Zachary Gardener, 25, admitted selling the substance but said it was only on a few occasions to friends.
Judge Francis Gilbert said text messages and thousands of pounds in cash were evidence of a larger scale operation.
Gardener had admitted supplying cocaine, but on a limited basis.
Dance events
Judge Gilbert rejected that and stopped the trial on Friday, saying it would not make any difference to Gardener's eventual sentence.
"All the evidence, not just the texts, show he was involved in the supply of drugs including cocaine on a commercial scale for profit," said the judge.
"There is overwhelming evidence of drug dealing taking place."
Detective Constable Jane Dyer said drugs and mixing agents at Mr Gardener's home, linked with money and texts messages, showed a pattern of dealing.
Gardener, a graphic designer of Mitre Court, Holsworthy, claimed the money in his accounts came from organising dance events in North Devon or the repayment of loans to friends.
He said he had sold legal highs and some of the cash credits shown on bank statements came from this.
More than £40,000 in Gardener's three bank accounts will now be settled under the Proceeds of Crime Act.
Judge Gilbert remanded him in custody and said a lengthy jail sentence was inevitable.
Gardener will be sentenced in July.