Fears over Devon sheltered housing cuts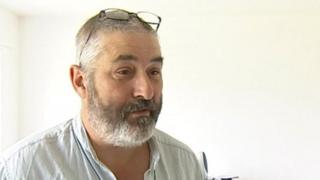 Details have emerged about how funding cuts will affect sheltered housing in Devon.
The county council is axing its grant of about £4m that it annually pays to more than 30 sheltered housing providers.
The money helps to employ wardens who assist people to live independently.
The county council, which has to cut its budget from £600m in 2009 to £400m in 2017, will stop the funding in March.
The wardens help people with bills, letters and organising social activities.
David May, who is a sheltered housing tenant at Peacock Place in Starcross, said the support had given him "a new lease of life".
"If the staff go I've got to try and phone people myself and sort out the admin side of things.
"It's been quite upsetting... it's given me a lot of anxiety."
Total council grants shared between providers:
2014 £3.55m
2013 £3.58m
2010 £4m
2009 £3.93m
2008 £3.77m
Nigel Barnard from Westward Housing, which owns Peacock Place, said: "We are talking to all tenants to find out which services are important to them so they feel as safe and secure in their homes.
"It is regrettable. At the end of the day it's a relatively low cost service, whereas if somebody goes into a care home that's a lot more expensive."
Devon County Council said: "Our role is to provide social care to people with eligible needs.
"We have reviewed our grant funding in light of the financial climate and decided that while we will continue to support tenants who have eligible social care needs, we can not provide funding for housing tenants that do not."