Plymouth Argyle loaned £800k by city council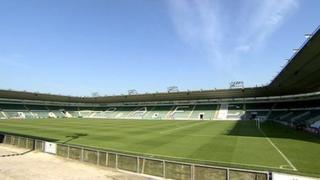 Plymouth Argyle Football Club has taken out an £800,000 loan from the city council to help pay off some of its debts, including wages owed to players.
The League Two club went into administration in March 2011.
Businessman James Brent rescued the club and took on debts to creditors of £3.6m.
Plymouth Argyle Football Club Limited has been paying off the debts in instalments, but £1.5m remains outstanding.
The loan is secured with collateral provided by club shareholders. The remaining money owed to the creditors has to be paid by 2016.