Afghanistan asylum seeker Ghairut Safi wins court review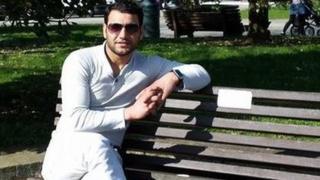 An asylum seeker living in Plymouth has won an injunction to stop the Home Office deporting him back to Afghanistan.
Ghairut Safi, 20, had been due to fly out on Tuesday night but a judicial review into his case will be heard at the High Court in London on Monday.
He said his life would be in danger from the Taliban if he was sent back to Afghanistan.
The Home Office said Mr Safi "was found not to need the protection of the UK".
Mr Safi entered the UK illegally in March 2009 and claimed asylum.
This claim was refused and his subsequent appeal was dismissed.
Mr Safi, who is at a Home Office immigration removal centre, said: "As soon as the Taliban find me they will kill me and I mean that. There is no doubt about it."
He could not give any more details as to why the Taliban would kill him.
A Home Office spokesman said: "The UK has a proud history of granting asylum to those who need it, and we carefully consider each claim on its individual merits."