Devon foster children GCSE grades 'truly awful'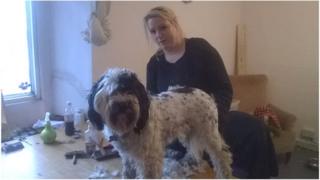 Devon children in foster care achieved less than half the average number of good GCSEs compared with others in England.
A report to the county council shows 6% of pupils in foster care got five A to C grade GCSEs against 15% nationally.
Liberal Democrat county councillor Alan Connett, who worked on the report, called the grades "truly awful".
The authority now demands schools submit personal plans for care children before it gives out extra cash.
Schools receive a "pupil premium" worth £900 a year for primary and £1,300 for secondary schools to help support each child in care.
'Abysmal picture'
But the report said some schools were spending the money elsewhere.
Mr Connett said: "It's a pretty abysmal picture of struggling to even get 6% of pupils to grades A to C.
"We're not going to pass on the money unless a personal education plan for every child is of a good standard.
"I am sure some schools aren't going to like that but I say that's the right thing to do."
He also blamed "volatility" of home placements.
In "one or two cases" children were being brought more than 50 miles by taxi to school to "maintain some kind of stability".
Care leaver Sherri Rayner, 23, who who runs a pet grooming business in Plymouth, had 18 foster homes, went to five different secondary schools and left with two GCSEs.
"I didn't pay any attention whatsoever because there were other things going on in my mind," she said.
"I was moving around so many times."
She added: "I believe the fostering system is doing all it can.
"I had so much support from social services as well as my foster care in the last place but I never did as well as I could."