Fireplace death: Toddler named as Georgia Jayne Biles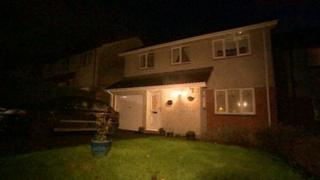 A three-year-old girl who was crushed when a prefabricated fireplace collapsed on top of her has been named as Georgia Jayne Biles.
The details were revealed at the inquest into the toddler's death.
Dr Russell Delaney of Plymouth's Derriford Hospital carried out a post mortem examination and gave the cause of death as head injury.
Coroner Andrew Cox adjourned the inquest for an investigation. Georgia died at her home in Plymouth on Sunday.
Mr Cox said a second post-mortem examination may be carried out following the police investigation.
He said CPR was carried out at the scene but the child later died at Derriford Hospital in Plymouth, where she was formally identified by her father.