Inquiry cannot confirm Savile 'assault' at Exeter home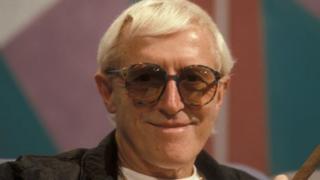 An official report has been unable to confirm whether an alleged sexual assault by Jimmy Savile at a children's home in Exeter took place or not.
The allegation was made by a former resident of Colleton Lodge. He said Savile and another man were in a next door room with a younger boy.
A Devon County Council inquiry reported it could not trace any victim.
But the report also concluded it was possible the alleged assault did take place.
Claims 'rubbished'
The man who made the allegations said he heard "haunting screams" and formed the impression that Savile and/or the other man had sexually abused or assaulted the boy. He did not witness the incident.
He said he reported what he heard to a local police officer who was a regular visitor to the home but that his claim was "rubbished".
During the inquiry, some former staff members of the home were spoken to. However, it found no record of Savile visiting the home, which closed in 1986.
Police officers spoken to by the inquiry team did not know of any report being made.
The inquiry - part of the official response to Savile's crimes - concluded that while none of the evidence was conclusive, it was possible the alleged incident took place.
However, it added that it had not been possible to determine whether any report of the alleged incident at the time was investigated or any action taken.
Savile abused 63 people connected to Stoke Mandeville Hospital, a newly published independent report has found.
In another new report, former barrister and NHS executive Kate Lampard reviewed how Savile could have abused victims at 41 NHS hospitals.
The broadcaster Savile died in 2011, aged 85.