Jason Rose custody death inquest reaches suicide verdict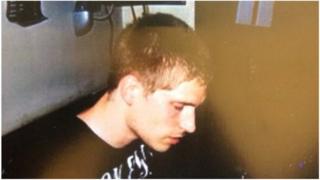 A man found hanged in his prison cell had not been put on suicide watch before he died despite previous attempts to take his life, an inquest has heard.
Jason Rose, 24, was found dead while on remand at Exeter Prison.
He was arrested by armed police in Plymouth in June 2011 when he was holding what turned out to be an imitation firearm.
An inquest jury returned a verdict of suicide.
The hearing, in Exeter, was told Mr Rose, a drummer with Plymouth band Eyes Unspoken, was found dead on 2 August 2011.
'System failures'
His brother Alexander Rose said: "My brother was not a criminal and was remanded in custody for his own safety.
"The state of his mental health and repeated suicide attempts were known, including that his firearms offence was a suicide attempt when the court made the decision to remand him at Exeter.
"Unfortunately during his incarceration certain system failures resulted in a chain of events that led to his death."
The Prison Service said it had "accepted and acted on" all recommendations made by the prison and probation ombudsman following the death of Mr Rose.
"Every death in custody is a tragedy which is why reducing the number of self-inflicted deaths is a priority for the Prison Service," it said.
The service said the circumstances of Mr Rose's death would be looked at as part of a review into deaths of 18 to 24-year-olds custody led by Lord Toby Harris.