Plymouth man overcome by home 'moonshine'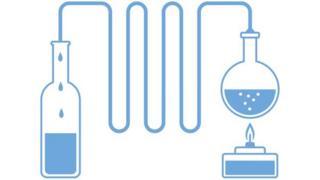 A man was "overcome with noxious fumes" from a makeshift distillery in his home, police have said.
The 23-year-old was taken to hospital after he collapsed from inhaling gases produced by the home-made "moonshine".
Police said they were called to the man's flat in Plymouth at 17:45 BST on Wednesday amid "concerns for his safety".
Environmental health officers removed the device from the flat and the man was later released from hospital.
Home brewing of beer and wine is legal in the UK, but distilling of spirits is illegal without a licence.
A police spokesman said: "It appeared that he had attempted to make a small distillery and was overcome with noxious fumes".
Plymouth Police WCO tweeted: "1 male taken to hospital & Fire service advised specialist chemical company be called to remove a Home Brew set-up. #Plymouth #Moonshine."