Navy engineer Neal Edmonds died in HMS Bulwark lift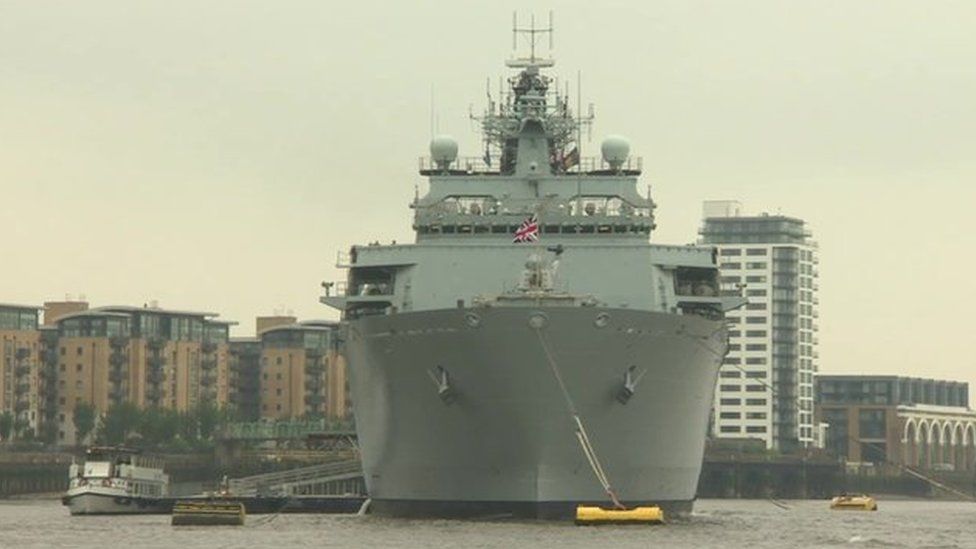 A Royal Navy engineer died when he was trapped and suffocated in a lift on a warship, an inquest has heard.
Leading electrical engineer Neal Edmonds, 42, was three times the drink-driving limit when he died on board HMS Bulwark at Devonport dockyard.
The inquest in Plymouth heard he had been drinking heavily the night before reporting for duty.
He was fixing a faulty lift shaft used to carry food and catering equipment between the ship's decks.
Although the lift was not designed to hold people, Mr Edmonds insisted on climbing inside while electrical technician Martin Osborne moved it from a control room beneath.
His colleagues accepted in hindsight he should never have been inside the lift but trusted his judgement as he said he had done it before.
Mr Osborne said Mr Edmonds told him to move the lift up and then heard him shout out.
The court heard Mr Edmonds' head was hanging out of the side of the lift, about 60ft (18m) above the control room.
Mr Osborne immediately pressed the emergency stop button and isolated the electricity supply, while Petty Officer David Austin raised the alarm and the rest of the ship's company raced to help.
The hydraulic doors were forced open, the emergency services arrived and Mr Edmonds was found dead as a result of asphyxiation.
Det Con John-Paul Eccles, of Devon and Cornwall Police, said a toxicology report found Mr Edmonds had 259mg of alcohol in 100ml of blood, more than three times the drink-driving limit of 80mg.
The inquest is expected to conclude on Friday.
Related Internet Links
The BBC is not responsible for the content of external sites.