Navy cadet returned to bed of alleged rapist, court hears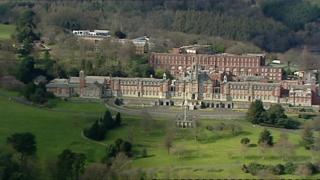 A Royal Navy cadet who was allegedly raped twice by a fellow student climbed back into bed with him afterwards, a court martial has heard.
Sub Lt Samuel Mitchell, 27, is accused of raping her "when she was too drunk to fight back" following a party last year at the Britannia Royal Naval College (BRNC) in Devon.
Sub Lt Mitchell denies two counts of rape.
The complainant, who can not be named, said "she just wanted to fall asleep".
Latest updates on this story and more
She also told the court she passed Sub Lt Mitchell a tub of moisturiser which he massaged into her back, after he asked for some baby oil.
"This is one of the things I have struggled with, I became compliant, I cannot explain that", she said.
The court has heard that she had drunk four glasses of Pimms, a glass of red, wine, some Champagne, and a double gin and tonic and had been carried back to her room by her friends.
The complainant has described how she had been unable to "articulate" her wish not to have sex with the defendant, other than by remaining passive, crossing her arms across her chest and saying "no sex".