Cyclist dies after falling into creek on US holiday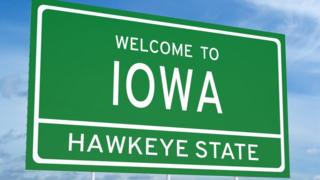 A man from Devon died while on holiday in United States after falling off a trail into a creek while cycling.
Adam Pritchard, 35, from Torquay, was identified by his 12-year-old sister who was riding behind him on the same trail in Iowa.
Police say Mr Pritchard lost control of his bicycle as he approached a wooden bridge. He veered off the trail and on to some rocks.
He had been visiting family in the Des Moines area when he died.
The cause of death remains under investigation by the medical examiner's office, but police say there is no reason to suspect foul play.
Officers called to the scene found a man in cycling clothes and helmet face down in the creek.
About 20 minutes later they were approached by Mr Pritchard's sister who gave a description matching him.
Other family members who had arrived at the scene also identified the body.
A spokesman for the Foreign Office said: "We stand ready to provide support to the family at this difficult time."