Barnstaple phone 'mix-up': Devon crash reported to Massachusetts police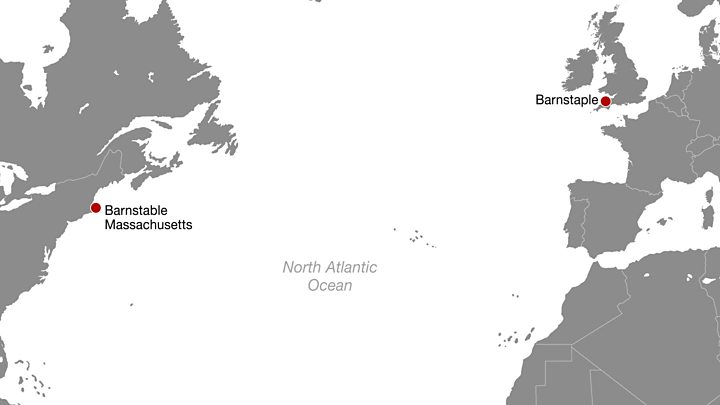 A woman from Barnstaple, Devon, who accidentally called police 3,000 miles away in Barnstable, Massachusetts, has blamed a computer search programme for the mix-up.
She called police to report a car crash near Muddiford on Monday.
But she ended up speaking to police in the USA after using Windows 'digital assistant' Ask Cortana to find the number.
"I haven't stopped laughing," she said.
The call lasted two and a half minutes before American officer Mark McWilliams realised it was from England.
More on this story and others from Devon and Cornwall
Paul MacDonald, Chief of Police for Barnstable, Massachusetts said: "It's not unusual for us to have tourists or guests from England but this is the first time someone called from England to report a motor vehicle crash."
The English caller, who lives in Ilfracombe, said: "The more I hear it the more I laugh."
"My friends asked Cortana and the phone number came up so I pressed it and that's how I was speaking to police in Massachusetts."
Barnstable, Massachusetts is twinned with the north Devon town.