Antigua shooting victim Christopher Tester fund tops £40k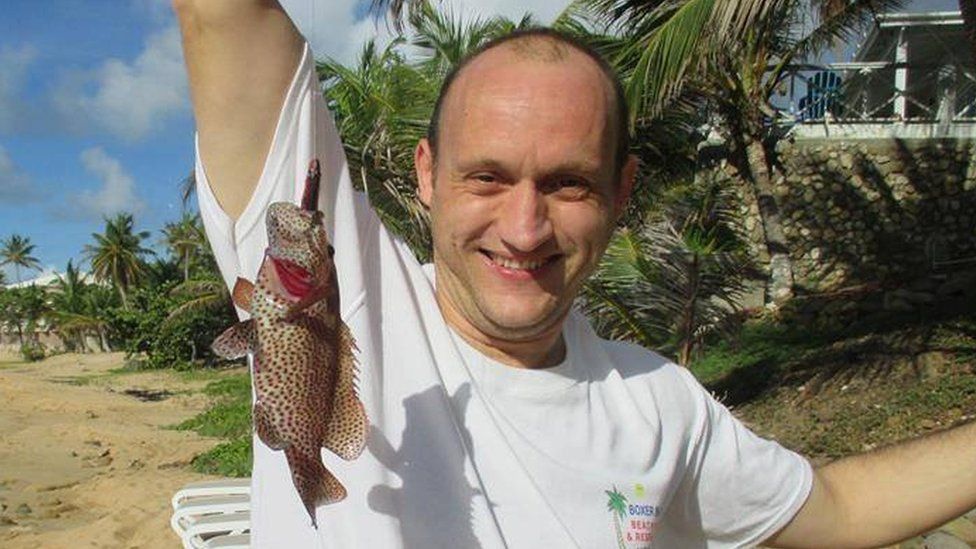 A campaign to fly a holidaymaker back to the UK after he was shot in the head during an attempted robbery in Antigua has raised more than £40,000.
Christopher Tester, from Torquay, is in an induced coma on the Caribbean island after he was attacked at his parents' restaurant on Christmas Day night.
Friends launched a fundraising appeal to fly the 37-year-old home. He is said to be in a critical condition.
It raised £40,000 of its £90,000 target within two days of being set up.
'Horrendous at Christmas'
Family friend Charlotte Williams said Mr Tester was shot during a scuffle. He is being treated at Mount St John Hospital.
Ms Williams said: "For something like this to happen on Christmas Day is horrendous anywhere in the world.
"I'm hoping there will be some Christmas magic, and people will dig deep to fly him back."
On its Facebook page, ABS Television in Antigua said that Mr Tester's expat parents, Tony and Gill, run the Boxer Shack restaurant in Old Road.
ABS posted a police statement that said the masked gunman shot Mr Tester in a struggle during a bid to rob the family.