'Dreadful' Devon child abuser jailed for 18 years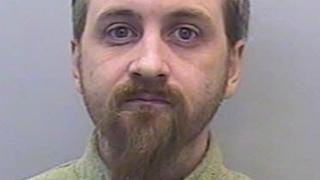 A man who arranged for toddlers and other children to be abused in the Philippines while he watched online has been jailed for 18 years.
Alain Collings paid women he knew in Manila to abuse children and babies while he recorded them at his home near Tiverton, Devon.
The judge at Exeter Crown Court said the behaviour was "abhorrent" and "some of the worst I have ever come across".
The abused girls were aged between two and fifteen years.
Read more on baby abuser and other Devon and Cornwall stories...
The court heard how Collings would type text as he watched on Skype, telling the women what he wanted them to do.
He paid the women £33,000 to abuse up to 46 victims.
Anatomy professor
Police found 102 hours of recorded abuse in 261 videos, and nearly 2,000 photos.
He was caught due to police monitoring websites that his IP address was accessing and downloading images from.
Two images, dating back to 2011, showed Collings abusing a two-year-old child.
Detectives called in an anatomy professor to compare his hands and were also able to identify him through jewellery he wore and a tattoo on his arm.
Collings, 39, of Chapple Road, Witheridge, near Tiverton, Devon, admitted two offences of sexual assault on a child, five of causing a child to engage in sexual activity, three of arranging sexual offences against children and seven of making or possessing indecent images of children.
'Abhorrent'
Sentencing on Friday, the judge, Recorder Mr David Bartlett told him: "This is if not the worst then one of the worst cases I have ever come across.
"For you to take sexual delight from watching the abuse of children in the Philippines seems to be quite dreadful.
"It is behaviour that is abhorrent to a civilised society for which you must be punished.
"It is quite clear these girls suffered physical pain and psychological harm which will affect them in the future."