Boy dies taking MDMA at Ilfracombe youth disco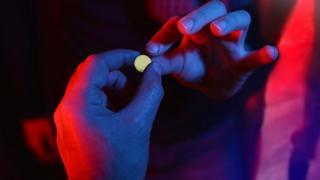 A 15-year-old boy has died after taking a "recreational drug" at a youth disco, police said.
Police believe the boy had taken the drug MDMA at the disco in Ilfracombe, before being admitted to North Devon District Hospital.
He died in the early hours of Saturday, and his next-of-kin have been informed.
Police say the incident could be linked to two similar cases in Plymouth in the same evening.
Two other "young adults" were admitted to Derriford Hospital in Plymouth after taking a "recreational drug" suspected to be MDMA.
Currently police say they are "unsure" whether the two incidents are linked, or if there is a "tainted batch" of the drug in circulation.
Local inquiries have begun into the young man's death.