Tories dominate but Labour gains Plymouth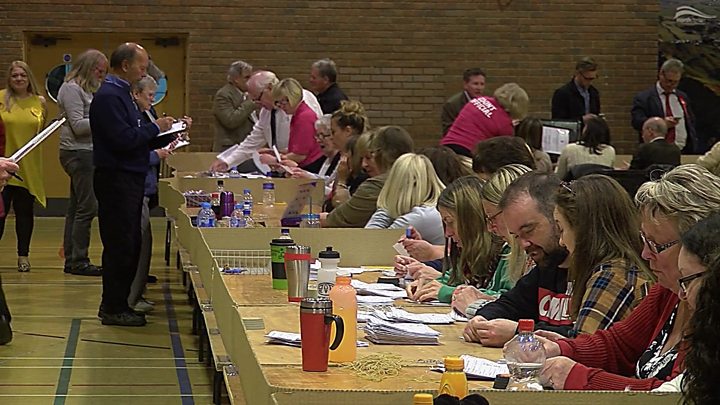 The Conservatives have continued to dominate in Devon but Labour has gained a seat in Plymouth.
The Tories have held on to power in ten constituencies in the county with Labour also holding Exeter.
Luke Pollard won Plymouth Sutton and Devonport for Labour with 23,808 votes against Conservative Oliver Colvile with 17,806 votes.
Plymouth Tory MP Johnny Mercer said the national result "shatters the way politics has run for a long time".
Election 2017: Devon and Cornwall results
In his acceptance speech Mr Mercer said the "sands of time are shifting" in politics with a new generation of politicians arriving.
Mr Pollard said he was particularly grateful to young people he said had voted for him.