Officer keeps job after drinking and driving conviction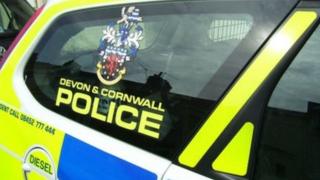 A police officer convicted of drinking and driving has escaped dismissal at a private misconduct hearing.
The Devon and Cornwall Police officer was involved in a road traffic collision, and charged and convicted of driving a vehicle with excess alcohol.
In the hearing, held last month, the officer was given a final written warning.
The chief constable, Shaun Sawyer, said that "particular and rare circumstances" led to the sanction.
'Particular circumstances'
In a report, the police force said the chief constable had made clear that the seriousness of the offence meant there was an "organisational and public expectation" of dismissal.
"Even so, each case must be heard on the evidence and circumstances taken in totality specific to the individual," it read.
"In these particular and rare circumstances, following an examination of the facts and mitigation, the chief constable concluded that the appropriate sanction in this case was a final written warning for the officer."
The case was heard at the force's headquarters in Middlemoor, Devon.
The report did not include details about the location or date of the road traffic collision, how much the officer was over the alcohol limit, where the court case was heard or whether the officer was on duty or not.