Czech slaves gang forced Plymouth victim to lie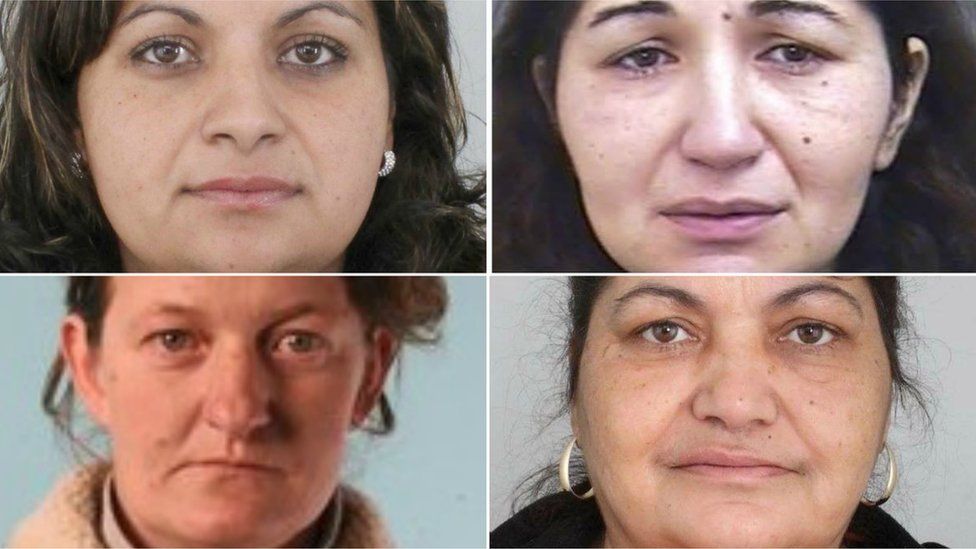 Four gang members have been jailed for forcing a slavery victim to withdraw evidence, causing a trial to collapse.
Josef Bukovinsky was a "critical" witness in the trial of five Czech gangsters who beat and threatened Czech slaves in Plymouth.
Gang members admitted perverting the course of justice by making Bukovinsky write a letter to the judge during the trial, which collapsed in July 2015.
He falsely claimed he was high on drugs when he gave his police statement.
Ruzena Tancosova Snr, 56, will serve a four-year sentence
Her daughter, Ruzena Tancasova Jnr, 37, will serve five years in prison
Tancasova Jnr is already in prison, having been jailed for six-and-a-half years in November with other members of the gang. Her sentence will start after the one she is serving
Lenka Chemjlova, 35, received three years and four months in prison
Libuse Sindelarova, 42, was given a two-year jail term
Judge Ian Lawrie said on Monday the four women were "deeply manipulative" and used "calculated persistence" to force the witness to lie.
It was "one of the most expensive" cases of perverting the course of justice yet seen in Britain, the court was told.
"Way over" £1m was spent on the aborted trial, police investigations and the subsequent trial, said prosecutor Michael Mathers-Lee QC.
Plymouth Crown Court heard that Bukovinsky's evidence was "critical" in a case which heard "vulnerable" Czechs had to forage in bins for food and some had to live in cupboards and were often humiliated. They were threatened with death if they escaped.
The gang charged slavery victims £1 to use the toilet and made them work in factories, car washes and as domestic slaves across Devon and Cornwall.
Bukovinsky said he withdrew all his evidence in a letter to Judge Paul Darlow at Plymouth Crown Court in June 2015.
The trial was halted in July 2015 but Judge Darlow was suspicious of the letter and ordered Devon and Cornwall Police detectives to find Bukovinsky in the Czech Republic.
In September 2015, they interviewed him in a Czech prison where he was serving a sentence for robbery.
Bukovinsky told them the gang members had forced him to lie by threatening to "take revenge on him and his family".
"I just wanted to have some peace," he said.
All five defendants in the trial which had collapsed were found guilty in October 2016 of conspiracy to traffic for the purpose of exploitation after Bukovinsky agreed to give evidence.
Related Internet Links
The BBC is not responsible for the content of external sites.