Unexploded 'bomb' used as doorstop at Dartmoor Farm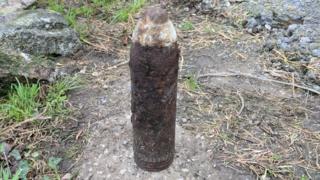 An unexploded World War One shell has been found on a farm, where it had previously been used as a doorstop.
Workmen made the discovery as they dismantled a wall in the garden at Ullacombe Farm in Bovey Tracey, Devon.
The Royal Navy's bomb disposal unit detonated the device in a field.
Debbie Coles, manager of the farm, said: "There's quite a history behind this bomb, apparently the grandparents of the owners used to use the bomb as a door stop".
More on doorstop bomb and other Devon stories
She added that having spoken to some of the staff who had worked on the farm for a while, she knew the wife of the former farmer "wanted it out of the way" and so "he buried it in the wall".
The workmen were doing some dry stonewalling when they came across the 25lb (11kg) bomb, which is about 45cm (18ins) tall.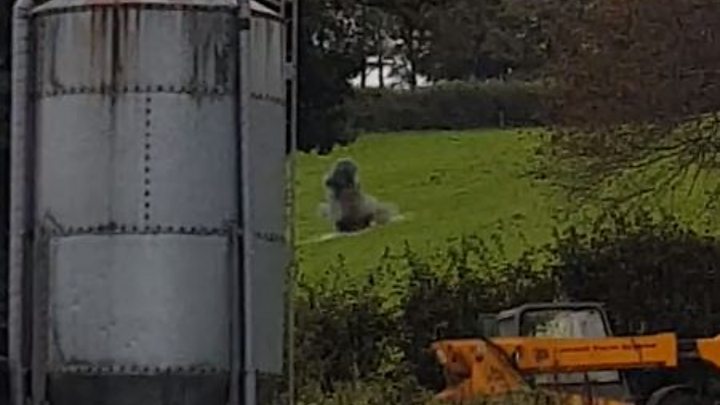 Staff at the farm called the police, who then contacted the bomb disposal team.
The Royal Navy said the device was a 25lb World War One projectile and it was destroyed at 09:56 BST.