Exeter bones could be from first turkey dinners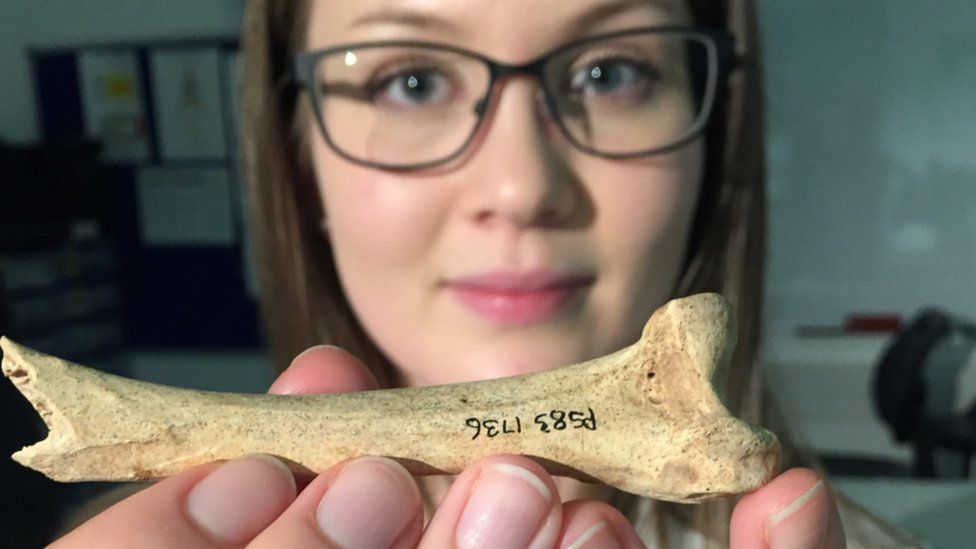 Bones discovered under an Exeter street are thought to be from one of the first turkey dinners in England.
The bones have been analysed and linked to the period when the first turkeys were brought to England from the Americas in the early 16th Century.
Six turkeys were brought to Bristol, 80 miles from Exeter, and sold for two pence each.
Soon after the bird became popular at Christmas dinners and were commonly eaten by the 1570s.
The first turkeys were brought to England in 1524 or 1526 by MP William Strickland after a voyage to America.
Wild turkeys were eaten by native Americans and their feathers used for headdresses and robes.
The bones found in Exeter may have come from the descendants of tee turkeys which Mr Strickland sailed back with, say experts from the University of Exeter.
Professor Alan Outram, the university's head of archaeology, said: "As the date of these bones overlaps with the historical evidence of Stickland's introduction of the birds, the remains of this feast may well represent the earliest physical evidence for a turkey dinner in Britain.
"This is an important discovery and could allow more research to be carried out about early domestic breeds and how the turkey has changed genetically since the 16th Century."
The bones, which were found in 1983 as part of excavations at Paul Street, in central Exeter, are on display at the Royal Albert Memorial Museum & Art Gallery in Exeter, where Spanish, German and Italian pottery and glassware from the same site are also displayed.
These items could have been on the table when the turkey dinner was served say the archaeologists.
Related Internet Links
The BBC is not responsible for the content of external sites.