HMS Ocean sails into Devonport base for the final time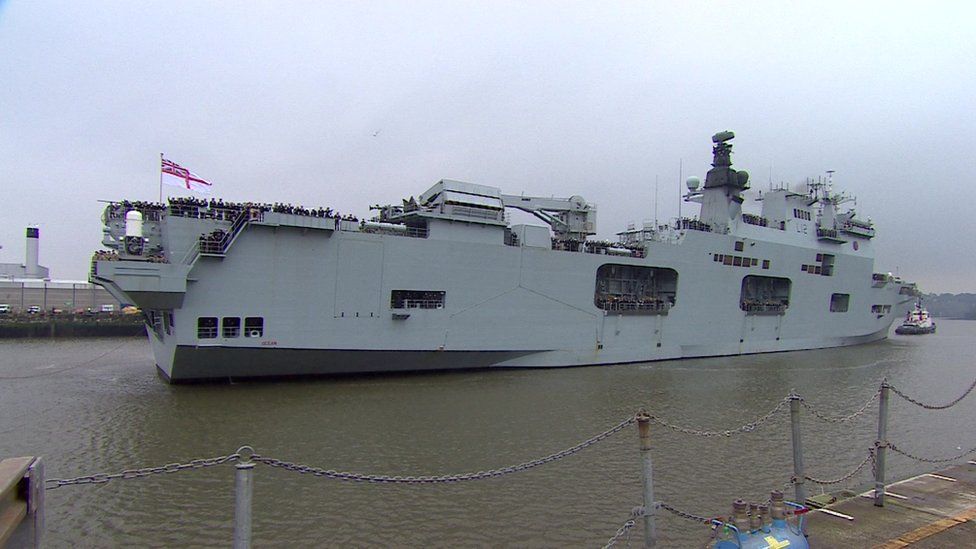 The Royal Navy flagship HMS Ocean has sailed into its Devonport base for the final time.
The amphibious assault vessel has operated for 20 years but will be decommissioned later this year.
Flying under a white ensign, its decks were lined by the ship's company in dress uniforms while accompanying tugs fired water hoses into the air.
The vessel was the subject of a documentary and recently aided hurricane victims in the Caribbean.
The Ministry of Defence (MoD) announced in 2015 that HMS Ocean would be decommissioned when she "reached the end of her life" in 2018.
The flagship boasts a crew of up to 1,000, with facilities including shops, gyms, pubs, and its own police force.
She also focussed on humanitarian missions, rescuing British nationals from conflict zones and providing aid to areas in need.
Related Internet Links
The BBC is not responsible for the content of external sites.