Hospital sentence for Honiton Jehovah's Witness killer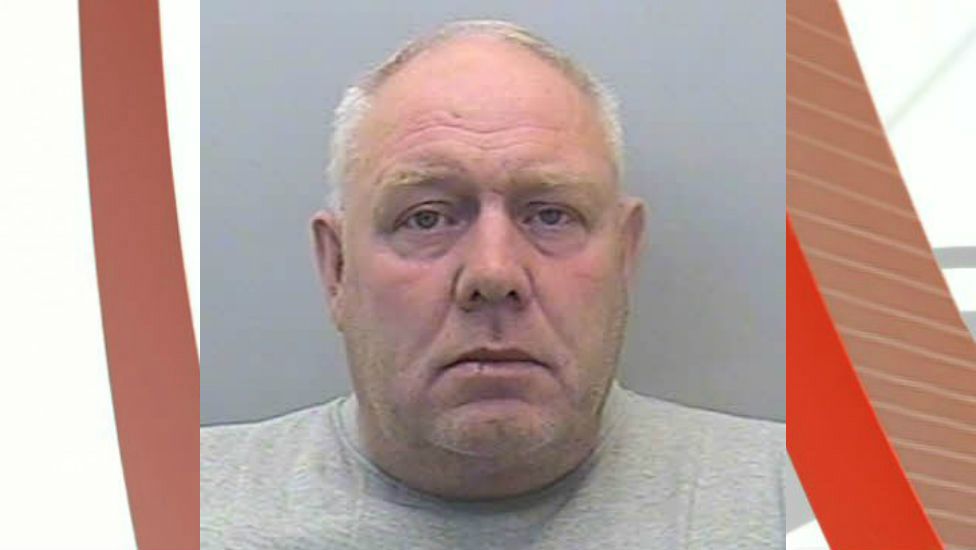 A man with a "delusional disorder" who killed a Jehovah's Witness has admitted manslaughter on the grounds of diminished responsibility.
Keith Beviss, 55, stabbed 55-year-old Philip Ryan four times in an attack on 6 June 2017, at the Kingdom Hall in Dowell Street, Honiton, Devon.
Judge Graham Cottle said the attack was "inextricably linked" to the disorder.
He was made the subject of a hospital order at Exeter Crown Court.
The trial heard Beviss, of Woodhayes Drive, Honiton, thought the Jehovah's Witnesses were spying on him and spreading false rumours about his sex life on the internet.
He claimed the group had said to him he was wicked, evil, and "would go to hell".
The attack was so violent the knife broke and the blade was left lodged in Mr Ryan's neck, the court was told.
Prosecuting, Simon Laws QC, said Beviss was "in the grip" of the delusion when he chose a "physical confrontation" and attacked Mr Ryan.
Psychiatrists Victoria Thom and John Sandford said he was suffering from a delusional disorder at the time, which reduced his responsibility for his actions "greatly".
After the attack Beviss handed himself into police, saying: "They have been humiliating me for months. I had to do it. I'm done for, but it had to be done."
Speaking in court, Mr Ryan's wife Sandra paid tribute: "He was a patient, reliable, hard-working, totally devoted husband."
"Philip's life was deliberately taken in a brutal and callous way." she said, "That is something that we, as his family, have to try to come to terms with."
Before killing Mr Ryan, Beviss confronted a Jehovah's Witness elder who was manning a leaflet stall in the town, the court heard.