Driver crashes new car 'after not reading handbook'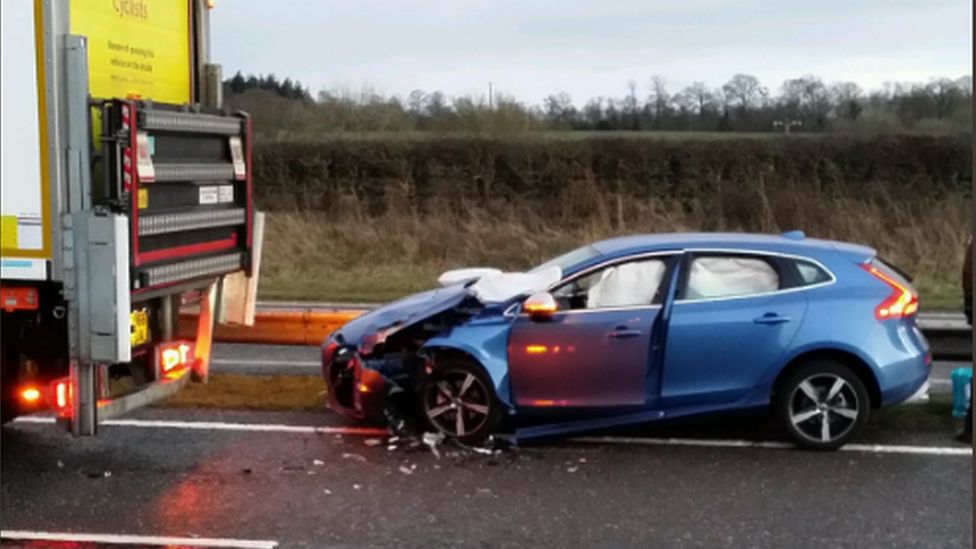 A driver crashed their brand-new car four hours after picking up the keys because they did not read the handbook, police said.
The Volvo hit a slow-moving articulated lorry on the A30 at Cheriton Bishop, Devon, on Saturday afternoon.
The driver tried to "figure out cruise control" by looking down at the wheel buttons while driving, officers said.
Police said the car had been travelling at the national speed limit on the dual carriageway of 70mph and the Volvo's support system - designed to help the driver avoid low-speed collisions when driving in slow-moving traffic - only works at up to 35mph.
Related Internet Links
The BBC is not responsible for the content of external sites.