Thomas Orchard custody death: Misconduct hearings due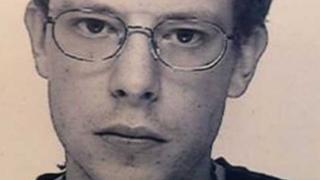 Six police officers are to face misconduct proceedings over the death of a man in police custody.
Thomas Orchard, who had schizophrenia, died in hospital a week after he suffered a cardiac arrest in a cell at an Exeter police station in 2012.
Three Devon and Cornwall Police staff were cleared of the 32-year-old's manslaughter after a trial last year.
The Independent Office for Police Conduct (IOPC) says the hearings will be arranged "in due course".
Mr Orchard was arrested in Sidwell Street, Exeter, on 3 October 2012 on suspicion of a public order offence after suffering a relapse of his mental illness.
More on this story, and other Devon and Cornwall news.
He was arrested shortly after 11:00 BST and less than 45 minutes later he was found unconscious. He died seven days later in hospital.
The IOPC, formerly the Independent Police Complaints Commission, said a police sergeant, two detention officers and three police constables will face misconduct hearings relating to allegations over their use of force.
Regional IOPC director Sarah Green said the decision to direct the force to hold hearings had "not been taken lightly".
Devon and Cornwall Deputy Chief Constable James Vaughan said: "This is lengthy and complex correspondence for the force, and the officers and staff concerned will need to take the time they need to consider their position and the subsequent response to it.
"We continue to offer support to the staff involved in these proceedings but the effect this has had on them and the Orchard family since October 2012 cannot be underestimated."