'Bored stiff' Paignton pensioner retires aged 91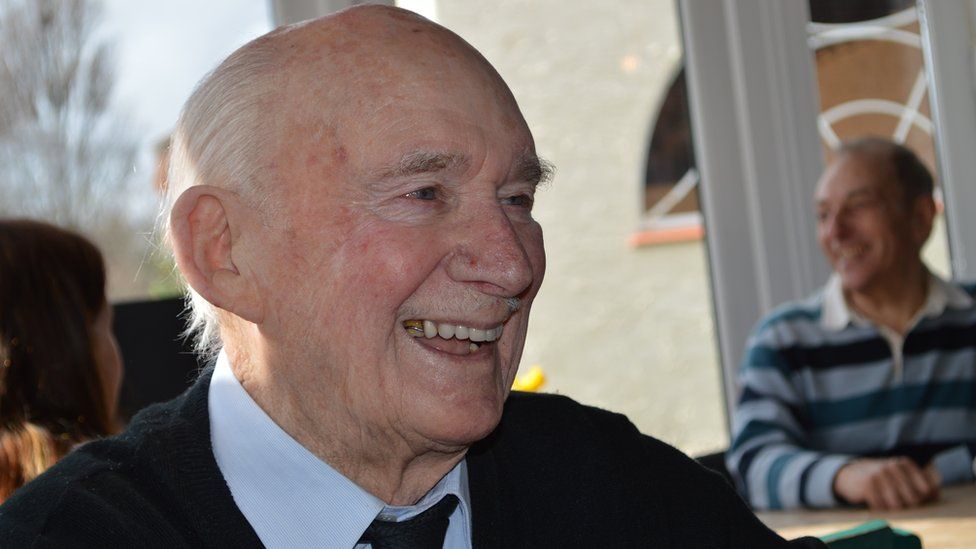 A 91-year-old man who got a job as a waiter after placing an ad saying he was "dying of boredom" has hung up his apron for good.
Joe Bartley, who has had a major operation, admitted: "You can't be young forever and my age did start catching up with me."
The ex-serviceman became a local celebrity after winning the job at Cantina in Paignton.
Restaurant owner Kate Allen said he had been "a breath of fresh air".
Mr Bartley landed the job in 2016 after posting a plea in the local paper, the Herald Express.
"I was bored stiff sat there doing nothing and not seeing anyone," he said.
Asked if the job cured his boredom, he said: "Yes it did. The main thing is I felt like a working man again."
Mr Bartley still visits Cantina for a coffee, or a pint.
"Some of the customers remember me and stop and have a chat," he said. "I miss the camaraderie."
He said he tries to get out and about in Paignton "as often as I can".
"I go to the pub for a pint and smoke my pipe outside and put the world to rights. I will not sit at home in an armchair and rot away.
"I think it's very important. Any doctor will tell you to keep moving and keep your mind occupied."
Ms Allen said customers "still come and and ask for him".
"He was lovely. I tend to worry about things but he'd always have a smile and a laugh.
"Joe is still a friend and we speak on the phone regularly."
Related Internet Links
The BBC is not responsible for the content of external sites.