Plymouth takes control of Torbay's children's services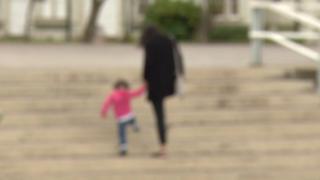 A council's "inadequate" children's service has been taken over by a neighbouring authority.
Plymouth City Council will run Torbay Council's service after critical reports over its ability to provide safe care.
Alison Botham has been appointed as its joint director of children's services.
Torbay has twice been rated "inadequate" since 2010 and a Department for Education commissioner was brought in to oversee work in 2016.
'Challenges ahead'
In 2010, when Ofsted said some children were being left at risk of "significant harm", the then-director of children's services, Carol Tozer, said she was "deeply sorry" for letting children down. She resigned the following year, citing health reasons.
John Coughlan, the DfE commissioner who recommended Plymouth as the preferred partner to lead improvement, will continue in his role.
Ms Botham said she would work hard for "sustained improvements for Torbay's most vulnerable children and young people".
"I do not underestimate some of the challenges ahead, but know what can be achieved when everyone is working effectively together," she said in a statement.
Ms Botham will work closely with the current director of children's services in Torbay, to lead the service through another re-inspection, which is "anticipated shortly".
As joint director, she will report to both councils' chief executives and councillors.