Thomas Orchard custody death: Police force charged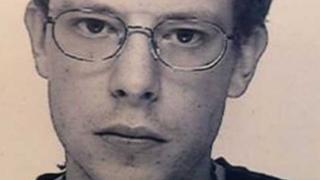 A police force has been charged over the death of a man in custody.
Thomas Orchard, 32, who had schizophrenia, died in hospital a week after he suffered a cardiac arrest at an Exeter police station in 2012.
The office of the Chief Constable of Devon and Cornwall Police has been charged with exposing a non-employee to a risk to health or safety.
Prosecutors decided not to pursue corporate manslaughter charges against the force.
In a statement the Orchard family said they are: "Dismayed by the decision from the Crown Prosecution Service (CPS) not to prosecute for corporate manslaughter" adding: "It is hard to believe after all we have witnessed".
'Grave concern'
Chief Constable Shaun Sawyer said: "A charge of corporate manslaughter, if pursued, would have meant that the CPS had found sufficient evidence that the senior management of the force had caused Thomas Orchard's death by the way in which it managed or organised the force, causing it to grossly breach the duty of care that Thomas was owed as a detainee.
"Any decision to pursue criminal charges against the force is nevertheless of grave concern and we take the CPS decision... very seriously. We will now take time to consider that decision in detail."
Mr Orchard suffered a relapse of his illness and was arrested in Sidwell Street, Exeter, on 3 October 2012 on suspicion of a public order offence.
Following his arrest he was fully mechanically restrained - with handcuffs and straps around his legs - before being placed in a small police van.
His legs were in straps for more than four minutes and an emergency response belt was placed around his head for five minutes.
Less than 45 minutes after being arrested he was found unconscious at Heavitree Road Police Station and he died seven days later in hospital.
In March 2017, three police staff were cleared of gross negligence manslaughter by a jury at Bristol Crown Court.
In February 2018, The Independent Office for Police Conduct announced that six officers will face misconduct hearings linked to the death.