Six deaths at 'unequivocally poor' Exeter prison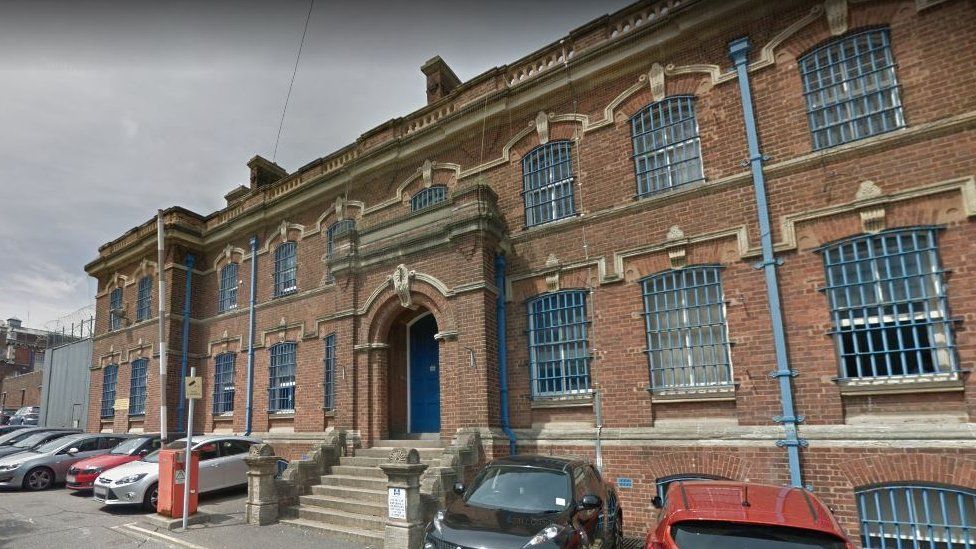 The justice secretary has been given 28 days to explain how he will improve conditions at a prison with an "unequivocally poor" safety record.
Inspectors found "disturbingly high levels of violence and self-harm" at HMP Exeter.
Six inmates took their own lives since the last inspection in August 2016.
The Chief Inspector of Prisons has invoked the Urgent Notification (UN) protocol for just a second time since it was introduced in November 2017.
Chief inspector Peter Clarke found self-harm had risen by 40% in the six months leading up to the inspection.
Justice Secretary David Gauke must now explain how he will improve conditions.
Five inmates took their own lives at the prison in 2017 alone.
Mr Clarke said the main reason for alerting the justice secretary was that safety in the prison had "significantly worsened" since the previous inspection in 2016.
The prison received the lowest possible safety rating of "poor".
Within the prison, inspectors made "troubling" findings:
Self-harm during the six months before the inspection had risen by 40% - higher rate than in any similar prisons
Assaults against prisoners and staff were among the highest inspectors had seen
Illicit drugs were rife and nearly a quarter of prisoners tested positive for drugs
Living conditions for too many prisoners were unacceptably poor
Mr Clarke said the senior management team in place at HMP Exeter is "largely the same as at the last inspection in 2016".
In his letter, Mr Clarke told Mr Gauke the "failure to address the actual and perceived lack of safety" had led to "the inevitable conclusion to invoke the UN protocol".
Prisons Minister Rory Stewart said: "We will provide all the additional support needed to improve safety and reduce self-harm and we are already conducting a rapid review of conditions to improve the standard of cells."
A spokesman for the Howard League for Penal Reform said Exeter prison was designed to accommodate about 300 men, but at the end of April it was holding almost 450.
He said: "The shocking findings listed in the chief inspector's letter spell out the need for urgent action to ease pressure on a failing system."
Related Internet Links
The BBC is not responsible for the content of external sites.