House of Fraser closure a 'blow' for city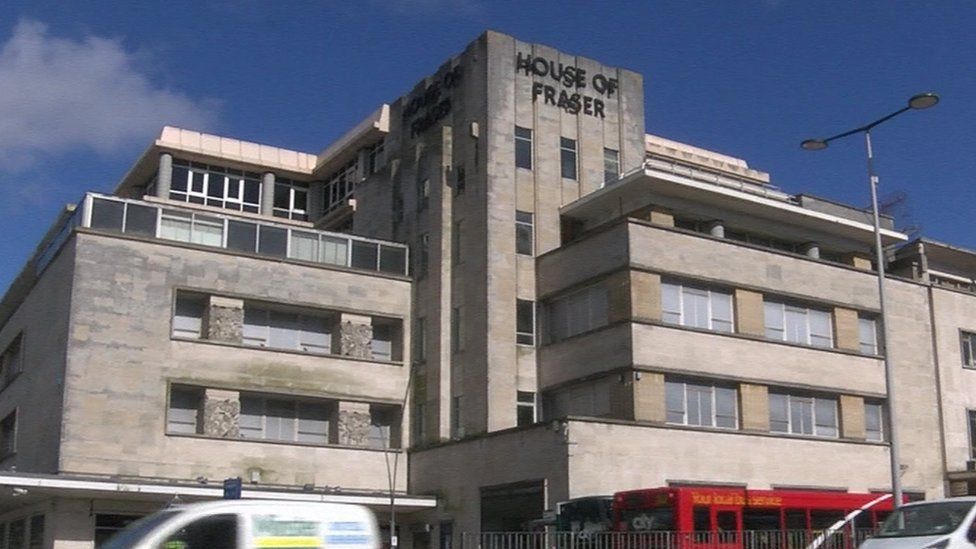 The proposed closure of "quality" House of Fraser in Plymouth is a "huge blow" for the city.
Devon Chamber of Commerce says there now needs to be a "fundamental think through" in how the city is going to move forward.
The department store is one of Plymouth's landmark buildings and shopping destinations.
After the city was flattened during World War Two, Plymouth was rebuilt with a custom-made building for House of Fraser - previously known as Dingles.
It is thought about 250 jobs in the city are to be affected with direct job losses at the store and also the knock-on effect for other adjoining stores.
"It's a massive blow for Plymouth.
"It's incumbent on the council, businesses and the general population to see how we can ensure we have something that is truly viable," he added.
1988 House of Fraser Plymouth fire
There was a major fire at the Plymouth store in 1988 when animal rights activists broke in and set fire to the fur coats
At the time, the blaze was the biggest many Devon and Cornwall fire officers had seen
The fire raged unchecked as the store had no sprinkler system
At the height of the fire, about 120 fire officers and 20 fire engines were on the scene
Shopper Linda from Exeter said it was "always THE place to go" in the city.
"When I was a child and my grandparents lived there, we always went into town and went into Dingles.
"It was the quality store in Plymouth," she said.
Devon's other branch store in Exeter is to remain open.
Related Internet Links
The BBC is not responsible for the content of external sites.