University includes Rommel quote in email to students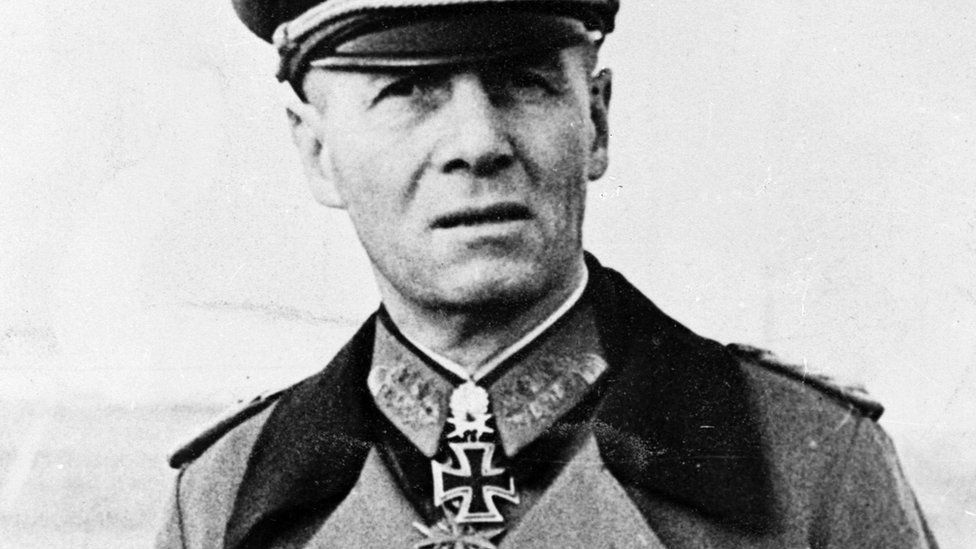 A university has apologised for emailing students a quote by a German World War Two general in what was meant to be a motivational message.
The email quoted Erwin Rommel's saying: "One cannot permit unique opportunities to slip by for the sake of trifles."
The University of Exeter said the quote, used by a member of staff in its career advice service, was "randomly" generated from a website.
The National Union of Students said Jewish students are feeling "increasingly unsafe" at university, and often avoid applying to certain campuses due to "fears of anti-Semitism".
"Exeter must take appropriate action to rectify the damage caused and provide sufficient reassurances that something like this will never happen again," it added in a statement.
A spokesman for the University of Exeter said a career advice member of staff used the website Quotefancy to find a quotation for the "internal email" to students and staff
"Unfortunately, the staff member did not recognise the name attributed to the generated quote," the added.
"This was a genuine error and in no way intentional, however, we apologise unreservedly for any offence it may have caused, and have put additional processes in place to ensure this doesn't happen again."
The quotation used in the email is thought to have been said by Rommel during his campaigns against British troops in North Africa.
There remains debate about how closely Rommel supported the Nazi regime.
He died for his part in the attempt to assassinate Adolf Hitler, but some historians argue he was a supporter of Nazi ideology.
Related Internet Links
The BBC is not responsible for the content of external sites.