Fisherman robbed of haul at sea off Devon's Slapton Sands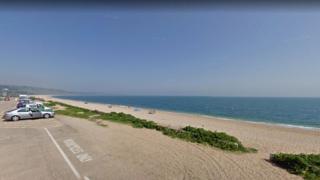 Two men in an inflatable vessel have stolen a fisherman's haul after threatening him with a knife three miles off shore.
Devon and Cornwall Police said the theft happened off Slapton Sands in Devon at 05:30 BST.
The local fisherman discovered the men cutting his nets and confronted them before they stole his haul of plaice and Dover sole.
Officers are investigating theft and criminal damage.
The force has warned people not to "buy any fish from unreputable sources".