Big Butterfly Count field destroyed by council worker blunder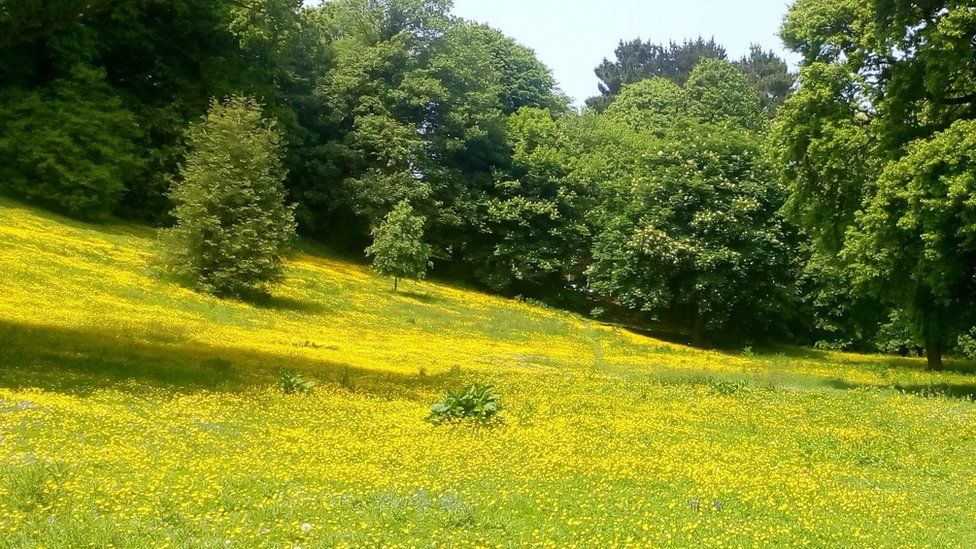 A meadow being watched for Sir David Attenborough's Big Butterfly Count has been destroyed by a council employee who "misunderstood" his job.
East Devon District Council instructed the employee to cut a pathway through the field - but he instead razed the entire nine acres of wildflower.
The council apologised for the worker flattening the field at The Knowle, in Sidmouth, Devon.
Conservationist Ed Dolphin said the wildlife in the meadow was "precious".
He said: "All the butterflies had gone. There were wild flowers including orchids growing there.
"Hopefully they'll come back next year; I'm just hoping there are already eggs and caterpillars there with enough for them to eat."
The field was being used as part of the Big Butterfly Count, a national survey backed by Sir David in which the public is being asked to spot and record 17 species of butterfly.
Mr Dolphin had spotted eight different species and counted 40 butterflies flying around when he carried out a count in the field the day before it was destroyed.
Mr Dolphin said he watched the council employee mowing the field last year.
"I was actually in there when he was mowing the area, but at the time he was doing the right section," he said.
"I wish now I'd stopped and asked him. The whole area is destroyed."
A spokesperson for East Devon District Council, said: "We regret that one of our operatives misunderstood the instructions he was given and cut the arena area by mistake, instead of just cutting some pathways and a flat area to help those using the park for walking through.
"We agree this shouldn't have happened and will be taking measures to ensure that this doesn't happen again next year."
Related Internet Links
The BBC is not responsible for the content of external sites.